Gavin Lunny
Naas Golf Club PGA Golf Professional

Greetings from Gavin Lunny
Naas Golf Club - PGA Golf Professional

Equipment Survey

As some of you may have noticed in my past newsletter, we are now running an equipment survey. This is an online questionnaire that takes no more than five minutes of your time, and it can dramatically improve the service that we offer you.

By filling out the options, such as the current clubs you have, whether you have had custom fitting experience, and what brands you would be looking to add to your golf game in the future, we can assess what you want, and look to bring the brands that you want to buy in to the pro shop as new stock for the 2015 season.

Moreover, when we have finished running the survey, of those who have completed it, one luck winner will receive a fitted Karsten TR Putter... FREE!!

If you have a spare 5 minutes, then please click here and fill out this extremely useful survey!




Congratulations to our Captain's Prize winner Joe McWilliams who had a roller coaster final 9 holes to take the spoils on Saturday. 5 birdies, 2 treble bogies and 2 pars to complete the back 9 in 1 over was a fantastic performance under pressure, although I think after what I saw we might christen Joe the "wee ice mon", after another legend.....Ben Hogan.

Well done also to Martin McDonald who finished 2nd and had a hole in one on the 17th only to make a miraculous bogie on the last hole to force Joe to hole a 12 foot putt for the win. It was a thrilling afternoon! Well done to everyone who played and competed and to Pat Coughlan who I know enjoyed the excitement that made his Captain's Prize.




Runner up in this years Captain's Prize, Martin McDonald, came to me a few weeks ago, not happy with his game and very frustrated mentioning that he had not played well for some time.

Yes his ball striking was a little inconsistent as was his direction but he had a solid repetitive swing. We made a small adjustment to his posture which gave him better balance and stability.




We also talked about consistent routines on the course as well as maintaining a decision making approach to every shot. It just shows how a small adjustment and a clearer approach to your mental game can make a big impact on your performances! Well done Marty!




My thanks to our Captain Pat and to Denis Mahon our secretary manager who played with me in the PGA Sponsors Pro Am at Portmarnock and I am delighted to report that we won it this year with a score of 87 points.

The highlight was Pats closing birdie with a 5 wood to 4 feet on the last hole which made the difference as there were 3 teams tied on 87. We had a great day in glorious sunshine on what is arguably the best course in Ireland and always a pleasure to visit. I look forward now to the 3ts final in St Margerets on Thursday where I will be joined by our Lady Captain Maire, Annette McWilliams and Val Goodwin.......fingers crossed!
In the meantime, I hope you are enjoying this great spell of weather, playing lots of golf and enjoying the fine evenings.
Attack the pin with perfect pitching
How golf shoes help your weight transfer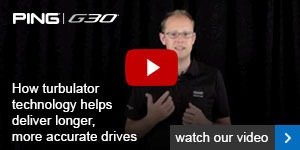 It's not just tour players likeBubba Watson who are getting the most out PING's new G30. The latest series of woods from PING are proving to be a big hit with club golfers; the crown turbulators helping to generate faster clubhead speed for longer, more accurate tee shots.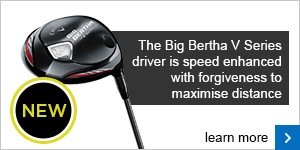 The new Big Bertha V Series driver is super lightweight and is designed to help maximize distance for players who are looking for more speed. Far from being aimed at just those with slow swing speeds, it has also proved a big hit on tour.
FIXTURES
Make a note of these dates in your diary

RESULTS
Who has been amongst the prizes this week?

LESSONS
Book a time and let us help your golf game

TIPS
Instruction to help you enjoy better golf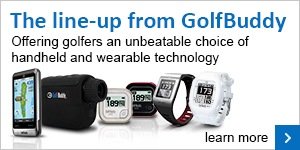 Contact us
Naas Golf Club

Kerdiffstown
Co Kildare,

Tel: 00353 45897509
Fax: 00353 45896109
Join Our Mailing List
Gavin Lunny is a member of Foremost Golf, the UK's largest golf retail group, delivering value through expertise for the Club Golfer

This email was sent to you by Gavin Lunny and is provided as a service for the members and guests of Naas Golf Club and the customers of the Naas Golf Club Pro Shop and has been supported and sponsored by advertisers in this mail and by our partner suppliers:

Ashworth | Callaway | Odyssey | FootJoy | Titleist | PING | Srixon | Cleveland | Sunderland | GolfBuddy |
Please click here if you want to stop receiving emails from

Gavin Lunny