Gavin Lunny
Naas Golf Club PGA Golf Professional

Greetings from Gavin Lunny
Naas Golf Club - PGA Golf Professional


There is no news to report from the PGA Tankard at the K Club as it was cancelled due to bad weather! Sponsor of the Tower jewellers tournament, Paul Conway, will be out again at the K Club to represent our club in the PGA Tankard Finals. We wish him well and hopefully he will have more luck with the weather!

Best of luck to Jack Hume at the Nassau Invitational in New York this week, he leaves tomorrow to represent club and country!

We are currently looking at dates for a "Ladies Fitting Day" hosted by Rachael. Would you like to hit the ball further? Do you find fairway woods or irons difficult to use? This is an information night and we hope to show you how to get the best from your game and your equipment.

There is no charge but there will be a time sheet so if you would like to express an interest in a fitting appointment, please click here.

The date will be posted on our newsletter and also by email over the next few days.


Callaway describes its new Big Bertha irons and hybrids, which are now in store, as 'Fast, forgiving and dialled in for maximum distance'. Watch our video to find out more and how we can help unlock up to two clubs longer distance from your iron shots.
In the meantime, I hope you are enjoying this great spell of weather, playing lots of golf and enjoying the fine evenings.
Find more fairways with your driver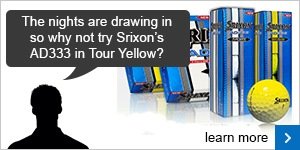 Some of you may be sceptical about using a yellow ball but with the fading light at this time of year causing us problems, they're certainly worth a try - and Srixon's AD333 in Tour Yellow offers superb visual performance...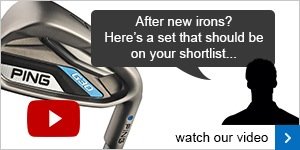 They've been in the shop a while now and look just as appealing as when they first arrived. But, are they for you? Watch the video and speak to us if you're in the market for new bats. If not the G30, we can talk you through other sets in PING's range and help you with a fitting...
FIXTURES
Make a note of these dates in your diary

RESULTS
Who has been amongst the prizes this week?

LESSONS
Book a time and let us help your golf game

TIPS
Instruction to help you enjoy better golf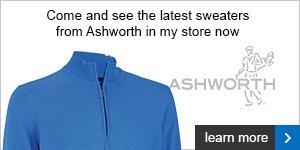 Contact us
Naas Golf Club

Kerdiffstown
Co Kildare,

Tel: 00353 45897509 opt1
Fax: 00353 45896109
Join Our Mailing List
Gavin Lunny is a member of Foremost Golf, the UK's largest golf retail group, delivering value through expertise for the Club Golfer

This email was sent to you by Gavin Lunny and is provided as a service for the members and guests of Naas Golf Club and the customers of the Naas Golf Club Pro Shop and has been supported and sponsored by advertisers in this mail and by our partner suppliers:

Ashworth | Callaway | Odyssey | FootJoy | Titleist | PING | Srixon | Cleveland | Sunderland | GolfBuddy |
Please click here if you want to stop receiving emails from

Gavin Lunny