Tactics, tactics, tactics
There will always come a time when, as a golfer, you need to really attack the pin to give yourself a chance of making a certain score on a hole. However, whether or not you choose to depends as much on the positioning of the flag than anything else.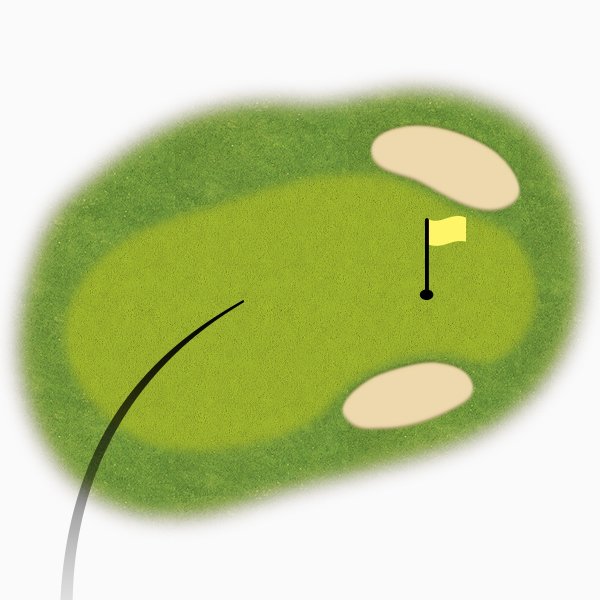 Scenario #1
Take the above illustration, for example; with the flag cut so close to both the bunker and the edge the green which slopes away from you, you would be better off taking any danger out of play by aiming for the middle of the green. This will help you avoid trouble and any dropped shots, even if you miscue slightly.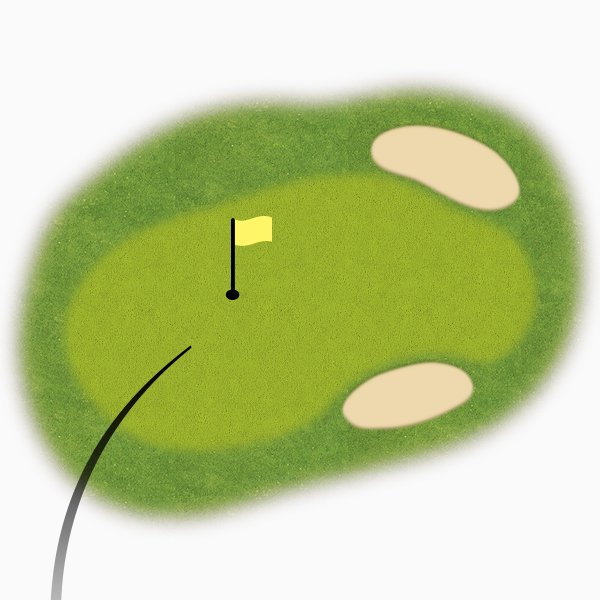 Scenario #2
However, if the flag is in a more central position – as shown in the second illustration above – then you can be a lot more aggressive with your shot. Take aim straight at the pin and commit to your shot. Hopefully, you'll be reaping the rewards when you step onto the green for a great chance of making a two-putt par.
Back to Articles